Welcome to Carlwood Condo's
Corner of SE Division Street & 130th Avenue
Portland, Oregon

Builders: Palace Construction Corporation
Chairman: Mark Rhodes 503-762-7875
Secretary: Rafael Mital 971-998-8457
Treasurer: Kathy McGraw 503-775-9635
Each Condo (22 Units) has the same basic floor plan:
3 story condos
3 bedrooms
2 and a half bathrooms
Great room (Living room/Kitchen)
Washer-Dryer hookups
1-car attached garage
Front deck
Small fenced back yard
Gas fireplace
Gas heat
1,427 Square Feet
No shared walls between condos
Guest parking lot (5 spots)
Construction year: 2007
HOA fees: $100 per month, which includes water/sewage/street lights and general condo fund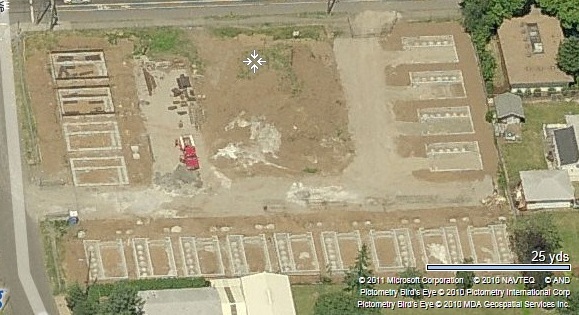 early stages of construction
Carlwood Condos were featured in the Oregonian Newspaper on February 16, 2008

Look, a Rooster!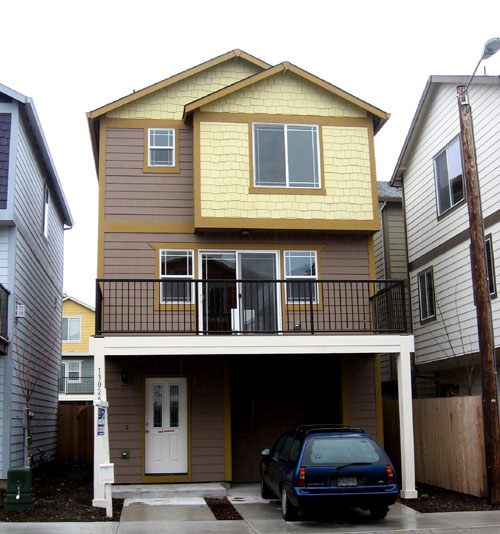 Condo Clean-up Day
*Our HOA fees do not cover common area maintenance, weeding, graffiti cleanup, street garbage, etc. We, as home owners, need to do this maintenance/clean-up collectively.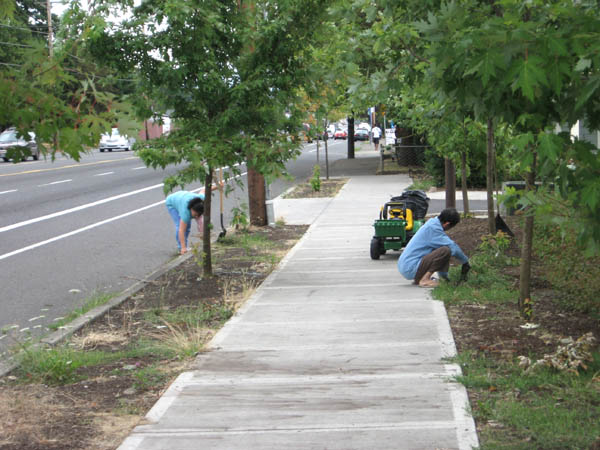 December 2008 BIG snow storm dumped 18 inches of snow in our neighborhood!!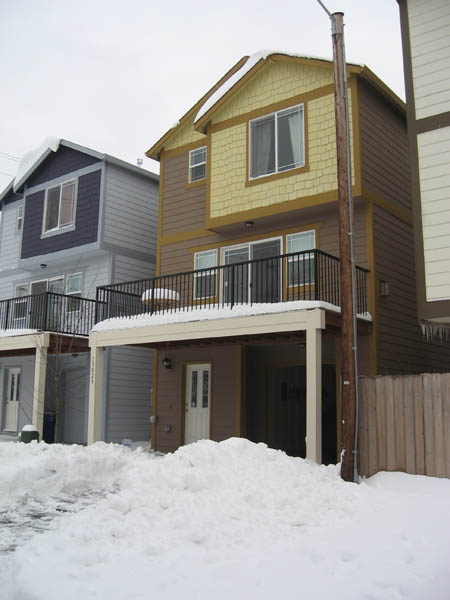 Tired of all excessive number of phonebooks delivered to your doorstep each year? You can easily opt out of receiving some or all of the different phonebooks at this link: http://www.yellowpagesoptout.com/ .